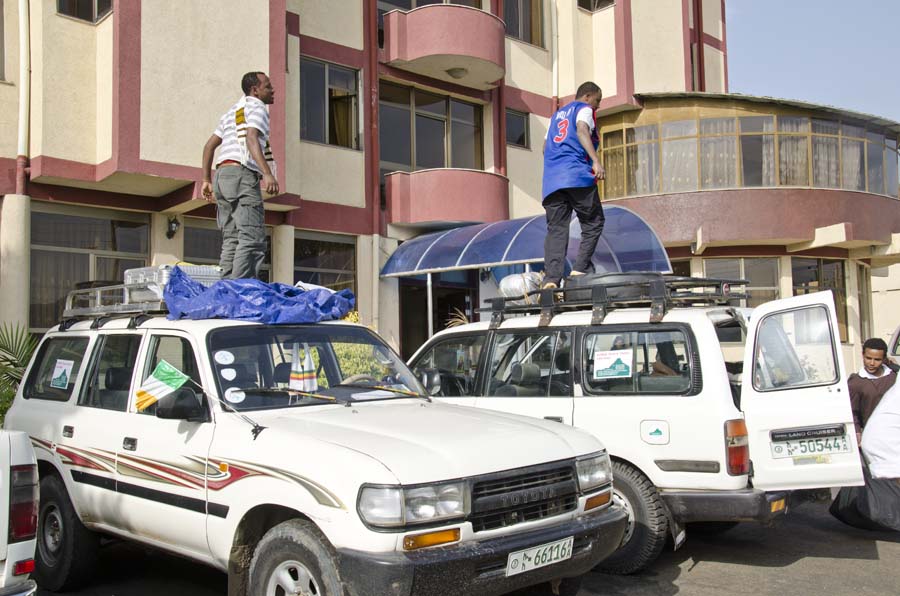 We are back in Addis after a fairly punishing two day drive from Lalibela. This is the last time I can blog from Ethiopia but I will put the other stuff up when I get home anyway. Thousands of photos to sort out and lots of scribbling to transcribe. It is hard to put in perspective what we have seen in the last two weeks but I suppose the biggest impression is the contrast between the lives of the average rural Ethiopian and that of us in the west – or even those here in the Addis Hilton.
Some strange facts about Ethiopia:
They have thirteen months in a year
It is currently 2003 in Ethiopia
The Ethiopian clock starts at what we call six in the morning. Therefore they have lunch at 6 or 7 o'clock – which for us is noon or 1pm. Weird eh? Mind you most of the clocks we saw didn't work anyway.
Only China has more donkeys than Ethiopia.
Would I come back? Definitely but I would try to do less and spend more time absorbing the culture of one place and trying to see more wildlife. The birds here are stunning and remarkably tame too. You don't even have to leave the towns to see hornbills, blue starlings, sunbirds, eagles and vultures. Also travelling with an Ethiopian friend made life much easier and cheaper. It is hard to remember the little cultural differences and to leave behind European prejudices.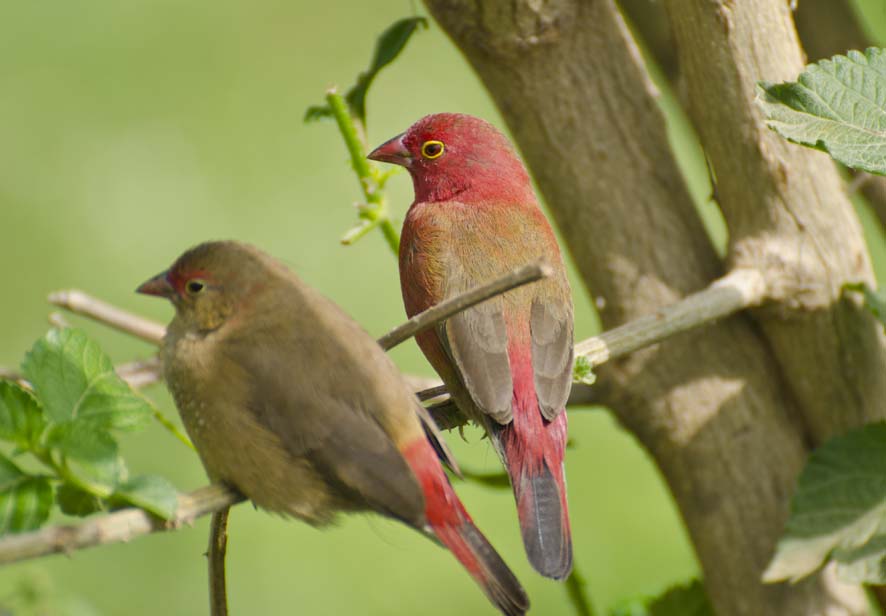 The historical riches in this country are immense and in danger of being lost despite help from Unesco. I was shocked by the inappropriate and intrusive way they have tried to protect some things – such as the rock-hewn churches. And many things are not protected at all – ancient manuscripts in open cabinets in such a humid environment. My other abiding memory will be of the happiness and kindness of the people here. And not just because they think they can get a few birr from you. I was so pleased we experienced traditional music too. So it was in a hotle bar and they wre probably doing the equivalent of churning out rock standards for the tourists but it was still fantastic and after three nights of it I think we bonded with musicians if only for the gusto with which we embraced the dancing. Other nationalities were way behind us band of Ethiopian-Irish- Brits. Mind you we had probably drunk more than them too.